Most business ventures require a hefty investment, especially in the beginning, however, becoming an Introducing Broker is mostly about leveraging your personal skills to attract new clients.
So, if you are fretting about the costs that you may incur while running a business as an Introducing Broker, then you really have nothing to worry about!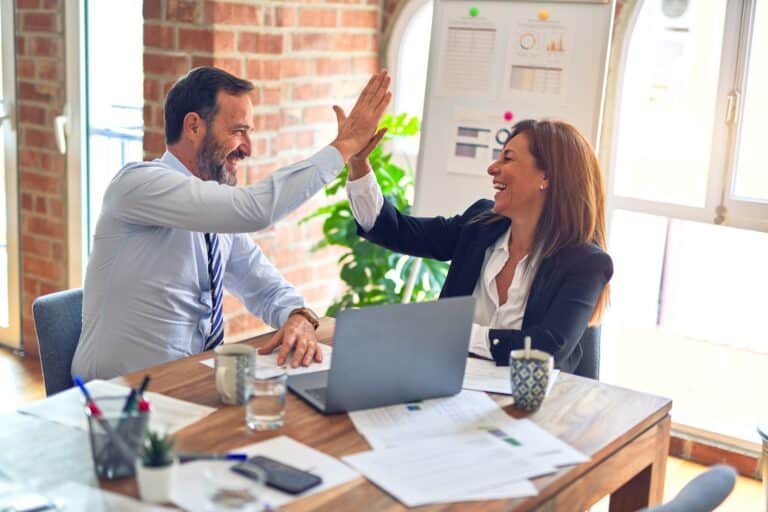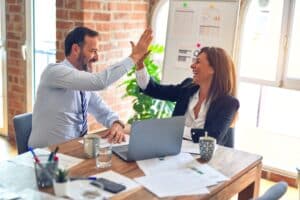 Costs & expenses
While there will definitely come a time, where you will want to expand your reach and target an even broader market – for which, you will need to think about investing some of your capital – you will be happy to learn that there are no substantial expenses or fees that you will need to pay in order to get started as an Introducer.
As you can imagine, this is incredibly advantageous for beginner Introducers and even though it may sound way to good to be true, the truth of the matter is that a passionate Introducing Broker is a highly sought-after asset for a brokerage because of how crucial they can be in their long-term success.
So, even with all the benefits and opportunities in creating a truly passive income stream, Introducing Brokers do not need to invest any capital to get started and there are no costs or fees to pay whatsoever – aside from a couple of hours of your time.
You see, while providing original content on a weekly basis can become cost-prohibitive for an Introducer who is just starting out, you will soon come to find out that the brokerage you partnered up with will be on-hand to support you with any promotional materials you may need in order to launch a successful campaign.
Therefore, as long as you have enough time to utilize and promote the media provided and of course, manage to attract your audience and convert them to registered clients, you will start receiving commission based on their trading volume.
Spending money to make money
As already mentioned, you don't really need to invest money to succeed as an Introducer, however, sometimes investing some capital in your business is the wise choice.
An Introducer's goal is to attract as many clients as possible in order to build a large network of regular traders that are satisfied with their broker and will trade as frequently as possible. Remember that your commission depends on this.
Therefore, in order to position yourself ahead of the pack in a competitive industry such as this, you may need to consider paid promotions and ad networks that will help you expand your reach to a larger audience.
This may take a hit on your profits, but it also has the potential to pay off in spades as it is the most efficient method of casting a larger net and reaching a larger number of potential referrals.
Some of the most successful IBs, have managed to provide additional value to their referrals by offering them access to trading signals, or other trading-related services and their business took off from there. An exciting prospect is introducing clients to your broker's platform, through an educational workshop.
If you already have experience in online trading, you are already halfway there, as prospects are much more likely to sign up with a broker that comes highly recommended by someone who knows what they are doing and can help them with tips and general advice on the broker's offering and account types.
The partnership program at CM Trading is one of the best in the industry not only because of the high-paying commission structure, but also because of the advanced suite of tools it makes available to its Partners across the world.
Our Introducers get wide range of promotional materials specifically designed to cater to their audience and their needs. Custom-made websites and landing pages along with banners for all social media platforms are also a possibility for those who manage to stand out.
In addition, CM Trading Partners will be able to provide their referrals with access to a best-in-class trading experience with an award-winning international broker and the unique benefits it affords:
Tight spreads across 150+ tradable markets
Regular bonuses and exciting promotions
A uniquely safe and secure trading environment
Award-wining education through weekly webinars
Negative-balance protection
Don't miss the next part!
Now that you are familiar with all the basics, on the next one we will dive into specifics such as finding a space for your business as well as the platforms you can utilize for lead generation.
Stay tuned!