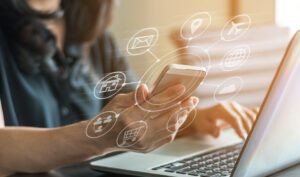 While it's true that anyone can find ways to benefit from opportunities in the financial markets, you don't want to waste your time trying to attract the wrong audience.
This is why we underlined the importance of knowing your customer and tailoring your approach to meet their specific demands and goals in Step 1: Conducting market research.
By creating consumer profiles of your prospective clients, you can group them into categories based on their common characteristics and develop different campaigns that are more likely to be successful for each segment.
Creating a consumer profile
You can create a consumer profile on any number of attributes or characteristics that define your potential customers.
As a general rule of thumb, if you want to establish a consumer profile based on demographics, you can include the following attributes:
Other helpful traits that may be relevant to an Introducing Broker are socioeconomic characteristics and psychographics such as income, lifestyle choices, and purchasing preferences.
Knowing these important attributes can fundamentally impact the way you interact with your clients and how they respond to your marketing efforts.
For example, a person's income and lifestyle choices are likely to change as they grow older and middle-aged people are more responsive to less aggressive investments and are very sensitive to risk.
As such, you can create two separate campaigns; one for targeting a younger audience with higher risk-appetite, which promises higher potential returns and another for your more conservative prospects.
Another way to categorize your clients is by level of skill and experience with the markets.
Having two separate categories for beginner and advanced traders respectively can be very helpful, for example, since you can avoid inundating newcomers with materials that are more involved and likely to confuse them instead of helping them take their trading to the next level.
Similarly, you would likely aim to avoid spamming seasoned and experienced traders with educational articles and promotions that are more geared towards beginners.
It's all about tailoring your product to meet your clients needs. If you manage to address them specifically, while providing them solutions to their unique situations, they will be more likely to be converted to active clients.
Utilizing your consumer profiles
Now that you have all the information on your client list, you will be able to identify exactly what is driving them to search for alternative income streams such as online trading and how you can better approach them.
Clients that belong in different age groups, income brackets and experience levels will likewise be looking for completely different benefits and promotions and will also be frequenting different platforms or forums.
All these different factors will eventually play an integral part to identifying the best methods to tap into these different markets and in developing your marketing strategy.
Another powerful tool that you can use to find out more information about your audience is through surveys or polls. You can get in touch with your current or potential clients via email or even in person and have them provide the relevant information that you require in order to better understand their needs.
Getting feedback from your clients directly regarding the major issues that they typically need assistance with, how they prefer to receive communications from you, or what online platforms they mainly use will be crucial for retaining your active clients as well as finding new channels such as forums or social media groups that may also be willing to sign up as referrals.
If you invest the time to create consumer profiles and continue to analyse the data you have acquired, you will be eventually be able to determine which type of person is more likely to convert to an active client and focus your efforts on that category alone. This will definitely make your marketing approach more efficient and you can then identify ways to cater to these clients' needs more effectively as well.
In general, the most favourable type of client would be an advanced trader with high income as these clients will provide the most returns through high frequency trading and trading volumes.
However, these clients will be more demanding than beginner traders and you will need to invest more time and effort to ensure that they are satisfied with your services, which is another factor that may need to consider.
Don't miss the next part!
You are now one step closer to building your own successful business as a valued partner!
Our next article will cover social media platforms such as Facebook and Instagram and how you can utilize these highly popular platforms to grow your client network, maximize engagement and tap into thousands of potential new clients.
Stay tuned!