Emotions:Understanding Barriers
In the face of challenges, particularly those of a financial nature, it's not uncommon for us to react in a profoundly human way – with tears and despair. In such moments, we can't help but feel like characters in an ancient Greek tragedy, a modern-day rendition of Sophocles' dramas. During these times, someone in our network might suggest a practical solution, such as exploring a second business venture like affiliate marketing or stepping into the world of sales to augment our income.
The Psychology of Fear and Failure
The field of psychology has extensively explored the intricacies of trading and business, revealing numerous factors that can deter individuals from taking the plunge. However, the primary obstacle that often looms largest is fear – the fear of failure. As the renowned author Henry Ford wisely put it, "One who fears the future, who fears failure, limits his activities." It's true; there's no legitimate excuse for remaining passive in the face of adversity.
Many successful individuals strongly reject the notion of fate as an excuse for their own underprivileged or financially uncomfortable backgrounds. While luck may play a role in success, networking and proactive effort are often the key factors that unlock opportunities. Zig Ziglar's words resonate strongly in this context: "You can have everything in life you want if you will just help enough other people get what they want."
In essence, emotions can become formidable barriers to capital growth when they lead us down a path of despair and inaction. However, by acknowledging and addressing these emotional hurdles, we can empower ourselves to embrace opportunities, cultivate resilience, and ultimately build a brighter financial future. Success, it seems, is less about luck and more about taking meaningful action, fostering relationships, and conquering our own fears.
Developing a Strategic Plan:
To navigate the turbulent waters of the financial world, it's imperative to have a well-thought-out strategic plan. This plan should encompass short-term and long-term goals, a budget, risk management strategies, and a timeline for achievement. A strategic plan serves as a roadmap, helping you stay focused and make rational decisions, even when emotions threaten to take over.
Set Realistic Goals: Define your financial objectives, whether it's saving for a specific milestone, paying off debt, or growing your investments. Clear goals provide a sense of purpose and motivation.
Budgeting: Create a detailed budget that outlines your income, expenses, and savings goals. A budget not only helps you manage your finances but also reduces financial anxiety by giving you a clear overview of your financial situation.
Risk Management: Acknowledge that there will be risks involved in any financial endeavor, including trading. Diversify your investments, have an emergency fund, and consider insurance to protect against unforeseen setbacks.
Professional Guidance: Don't hesitate to seek advice from financial experts or mentors. They can provide valuable insights and strategies to help you achieve your financial objectives.
Continuous Self-Education:
In today's ever-evolving financial landscape, staying informed and educated is paramount. Committing to continuous self-education can help you make informed decisions and build confidence in your financial endeavors.
Read Widely: There is a wealth of financial literature available, from books and articles to podcasts and online courses. Educate yourself on topics like investing, personal finance, and economic trends.
Attend Workshops and Seminars: Look for local workshops or online seminars on financial literacy and investment strategies. CMTrading is there to support you in your journey. With ongoing webinars promoting inclusivity for new traders, delivered by industry expert Fred Razark, you can gain insights and learn about trading strategies to improve profit generation.
 Network Actively: As previously mentioned, networking plays a crucial role in financial success. Attend industry events and join professional networks to connect with like-minded individuals who can offer advice and support.
Embrace Technological Tools: Explore financial apps and tools that can help you track your expenses, manage investments, and stay updated on market trends. Technology can simplify complex financial processes.
Social Media and Trading Communities
Social media can be a valuable tool for traders, providing access to market news and analysis, as well as the opportunity to interact wit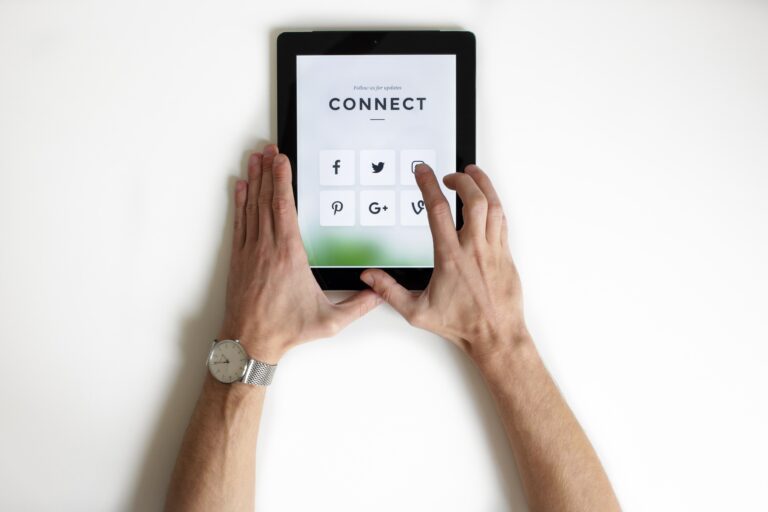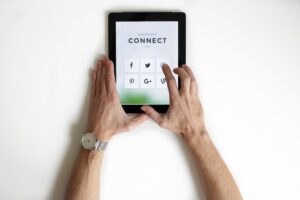 h other investors. By following reputable trading accounts and groups, traders can stay informed about the latest market developments and learn from the experiences of others.
There are a number of different social media platforms that are popular among traders, including Twitter, Reddit, and Discord. On these platforms, traders can find a wide range of content, from technical analysis and market insights to trade ideas and educational resources.
In addition to following individual accounts, traders can also join trading communities and groups. The CMTrading community provides a forum for traders to share ideas, ask questions, and learn from each other.
Join CMTrading's conversations:
Facebook: Be part of our ever-growing community.
Like our page and unlock a world of trading insights, market news, and exclusive video tips. Engage with fellow traders, participate in lively discussions, and be the first to know about the hottest trading opportunities.
Emotions: Overcoming the barriers
While emotions can often limit financial growth, a strategic plan and a commitment to ongoing self-education can be powerful tools to overcome these barriers. By setting clear goals, managing risks, seeking professional guidance, and staying informed, you can take control of your financial future and build the resilience needed to weather the challenges that come your way. Remember, success in finance is not solely a matter of luck; it's a result of informed decisions and a positive mindset.
Your Voyage Begins Now   
Embark on this remarkable journey with us. CMTrading's Introducing Business (IB) program is more than a partnership; it's a gateway to financial empowerment. It's time to sculpt your destiny, one referral at a time.  
Seize the opportunity 
CMTrading is a regulated South African online trading broker that offers a diverse range of financial products and services. It specializes in granting access to trading in various markets, including forex, commodities, indices, and cryptocurrencies. CMTrading aims to provide a user-friendly trading experience by offering both beginner-friendly features and advanced trading tools for experienced traders. With a focus on customer support and education, CMTrading provides resources such as webinars, tutorials, and personalized assistance to help traders make informed decisions.