The Resilient Women's Toolkit: Strategies and Support from CMTrading
If you were born in the 1980s, chances are you've navigated through three recessions. Crisis after crisis, just as you were poised to spread your wings and conquer the corporate world, you likely witnessed tight liquidity and businesses shuttering. I'm quite certain that waves of uncertainty have coursed through your veins, leaving you with a profound sense of unease. 
However, what we need in these times is resilience. It stands as a crucial component for one's financial stability and mental well-being. As Titi Oyinsan raises questions about how individuals, especially women, should navigate financial crises, her guest on her show "Woman's Wealth," Abiola Adediran, a financial expert, asserts that at times, the goal isn't solely to generate profits but to weather the storm of crises. 
Therefore, if you foresee financial turbulence and happen to be a business owner, one crucial step is to proactively seek out partnerships that can help maintain your sustainability during these periods of instability. Making the right partnership choice is not only a means to sustain your business during these unstable times but can also serve as the pivotal decision that unlocks new markets and opportunities, ultimately paving the way for growth and expansion. 
Diversification: The Shield Against Uncertainty
Another vital strategy during times of financial uncertainty is to diversify your income streams. Relying on a single source of revenue can leave your business vulnerable to economic downturns. By diversifying, you can spread the risk and ensure a more stable financial foundation. This entails understanding the markets and monitoring their direction closely. If you expect to be sustainable, you need to not only invest your capital but also gain further knowledge that is deep enough to make you a smart decision-maker when it comes to financial management. 
Empowering Women's Financial Futures with CMTrading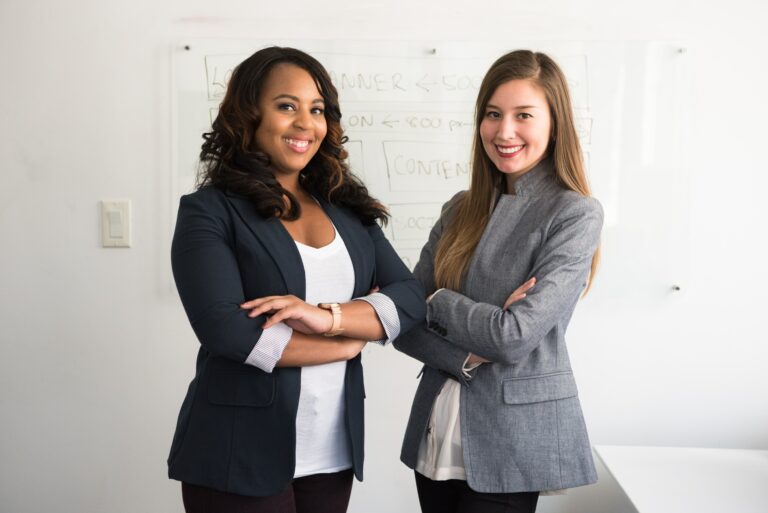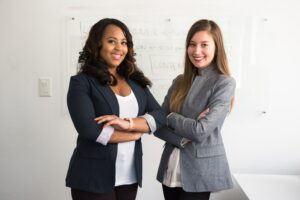 Becoming a business referral partner with CMTrading can be a great way to generate additional income and grow your network. CMTrading offers a variety of trading programs, including a comprehensive training program for aspiring traders, and is strongly committed to women's financial health and independence. 
Women are often expected to carry out multiple roles, and their mothering journey can sometimes be so demanding as to exclude them from the world of business. However, trading is a promising field that can be done on flexible terms, making it a great option for women who want to earn an income while maintaining a healthy work-life balance. 
Harnessing Technology for Success
Technology and artificial intelligence are amazing tools that can minimize risk and human error in trading. Artificial intelligence can also do amazing things like predict market directions, form patterns, and even allow copy trading. CMTrading's CopyKat feature allows you to copy the trades of experienced traders in real time, giving you access to the world of trading with little or no experience at all. 
Copy trading is not a "set it and forget it" approach. Make sure that your portfolio matches your goals and risk tolerance calls for continual attention. Regularly review the performance of the traders you are mirroring on a regular basis and be ready to adapt as necessary. The platform from CMTrading provides state-of-the-art capabilities to make it easier to analyse and optimise your portfolio. 
It is also important to continue learning, and CMTrading is there to support you in this endeavor. With ongoing webinars promoting inclusivity for new traders, delivered by industry expert Fred Razark, you can gain insights and learn about trading strategies to improve profit generation. 
A Commitment to Your Success
CMTrading is committed to supporting its users and partners and helping them thrive. World-class support and dedicated account managers make it easy to manage your business on the go, track client performance and commissions, and receive regular payouts directly into your account. This level of flexibility allows individuals to focus on growing their business and achieving success. 
Oyinsan's endorsement of CMTrading stems from her firsthand experience and the trust she has developed in the platform. The partnership between Oyinsan and CMTrading represents a shared commitment to empowering traders, particularly women, and providing them with the tools and support needed to thrive in the dynamic world of finance. 
Conclusion:
Navigating financial crises and building resilience in today's economic landscape requires a holistic approach. Finding the right partnerships, diversifying income streams, utilizing technology, and continuously learning are all essential elements of financial success. CMTrading stands as a reliable partner in this journey, dedicated to empowering individuals, especially women, to achieve their financial goals and thrive in the ever-evolving world of finance. 
Your Voyage Begins Now   
Embark on this remarkable journey with us. CMTrading's Introducing Business (IB) program is more than a partnership; it's a gateway to financial empowerment. It's time to sculpt your destiny, one referral at a time.  
Seize the opportunity 
CMTrading is a regulated South African online trading broker that offers a diverse range of financial products and services. It specializes in granting access to trading in various markets, including forex, commodities, indices, and cryptocurrencies. CMTrading aims to provide a user-friendly trading experience by offering both beginner-friendly features and advanced trading tools for experienced traders. With a focus on customer support and education, CMTrading provides resources such as webinars, tutorials, and personalized assistance to help traders make informed decisions.