Not sure how to grow your business using social media? Expand your network and unlock the potential of social influencers in our six-part series.
Social media is filled with opportunity for the savvy networker to unlock; in 2020 there were 3.96 billion people actively using social media globally compared to 2.07 billion users in 2015. In a mere five years, billions have joined social platforms, all seeking to connect with fellow users and businesses that meet their needs.
The growth of social media has created a marketing phenomenon known as the social influencer.
These individuals can tap into huge audiences and influence their behavior.
3 reasons why you need social media influencers:
40% of millennials relate to social media influencers more than traditional celebrities
60% of social media users say they follow advice from their favorite content creators rather than celebs.
The top 25 YouTubers receive more views and comments than videos created by traditional celebs
Top 5 most important social media channels:
Instagram
YouTube
Facebook
Twitter
Why you need this guide:
There are many social platforms and each requires a tailored approach to maximizing your reach and returns. When it comes to social influencers, it is often "who" you are partnering with more so than what their channel is promoting. We want you to succeed, as such we have created a unique series of articles covering all aspects of social influencers and social marketing.
Whether you have your own social channels or merely want to learn more about social-marketing strategies, our 6-part series will help you understand and make use of social influencers to grow your business.
Refer clients, make money when they trade – Become an IB today!
Simply click on the links below to view all articles in this series:
Part 1: The rise of the Social Influencer – Your ticket to marketing success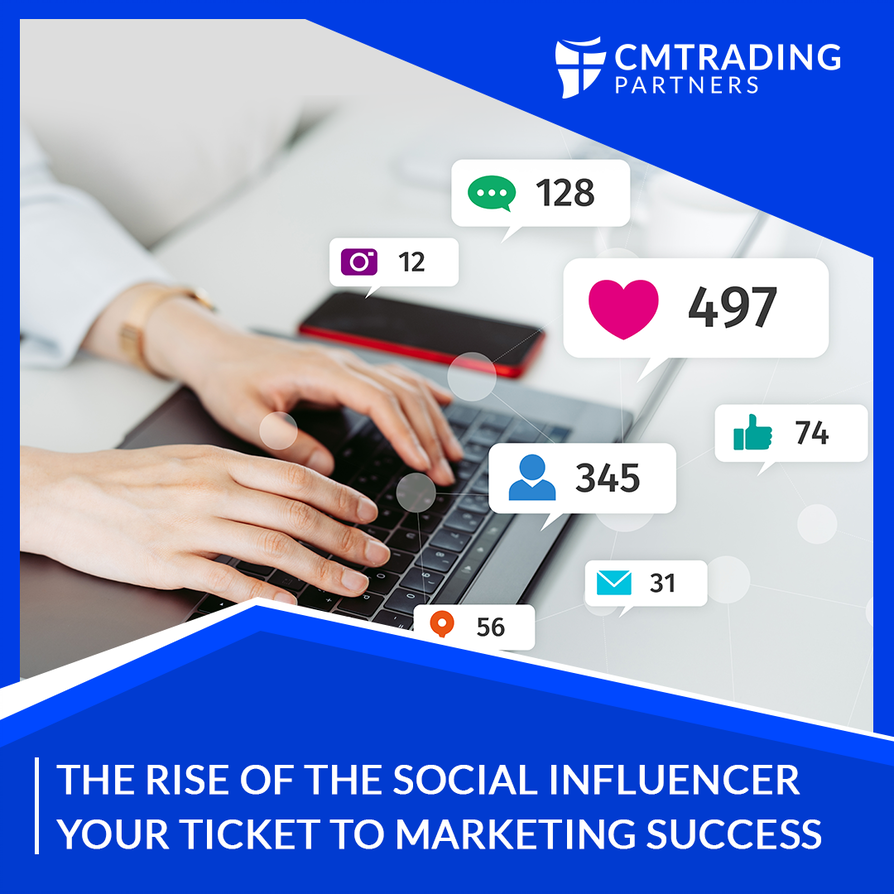 The world of social media is changing and given rise to influencers. Grow your network by unleashing the potential of social influences in this 6-part series.
Part 2: Your guide to social influencers – Tap the potential of micro influencers
A social influencer can shift your brand to the next level. In part two of our social media series, we will help you understand the several types of influencers.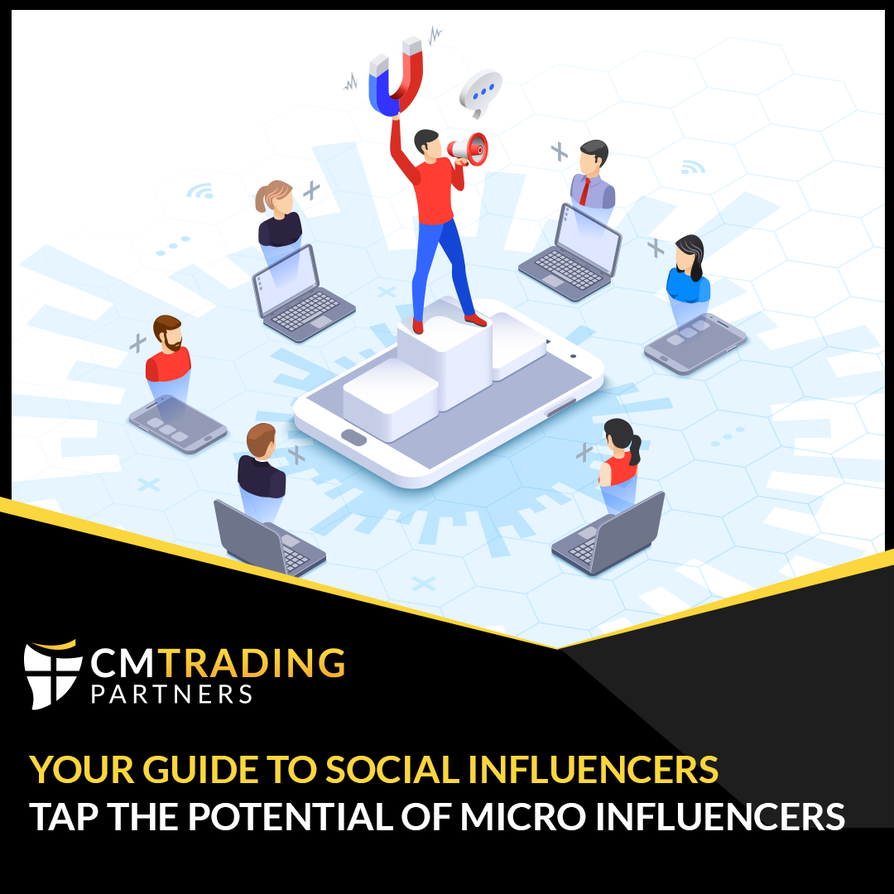 Part 3 – Getting great social referrals – Top benefits CMTrading can offer your clients
Having social influencers promote your business can raise your brand. Partnering with CMTrading will help you unlock their potential.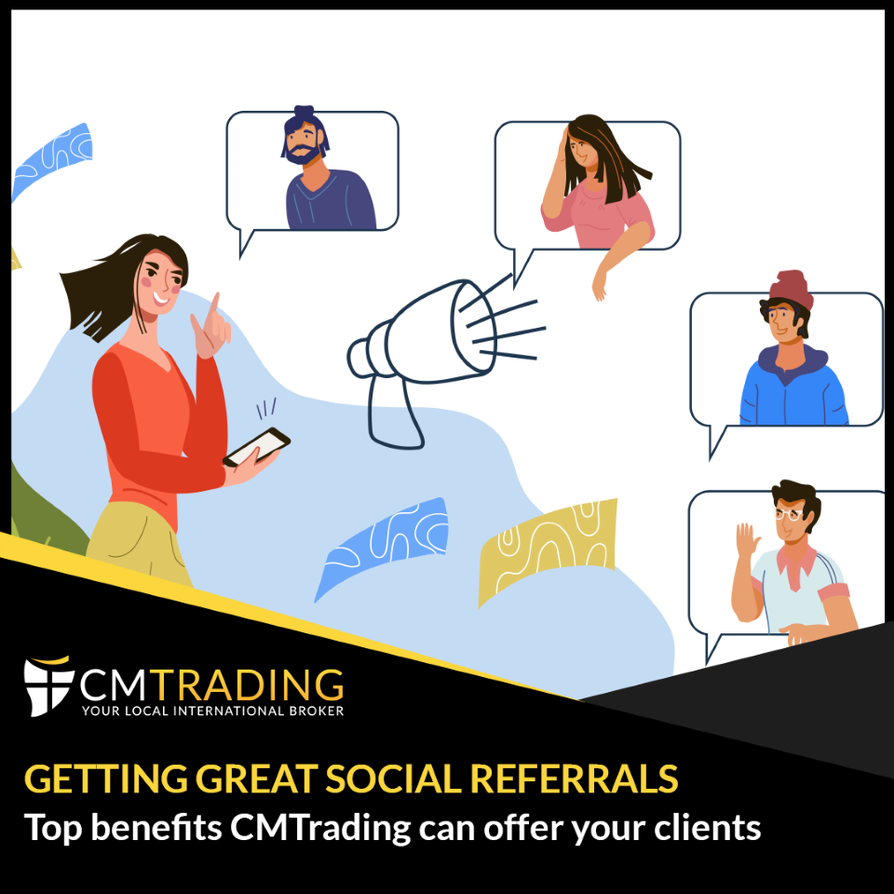 Part 4 – How to generate leads using social media: Best tips for beginners
Social influencers can provide a healthy boost to your lead generation efforts, especially if you already have an excellent product or service. In this article, we will help you generate leads and traffic through social media.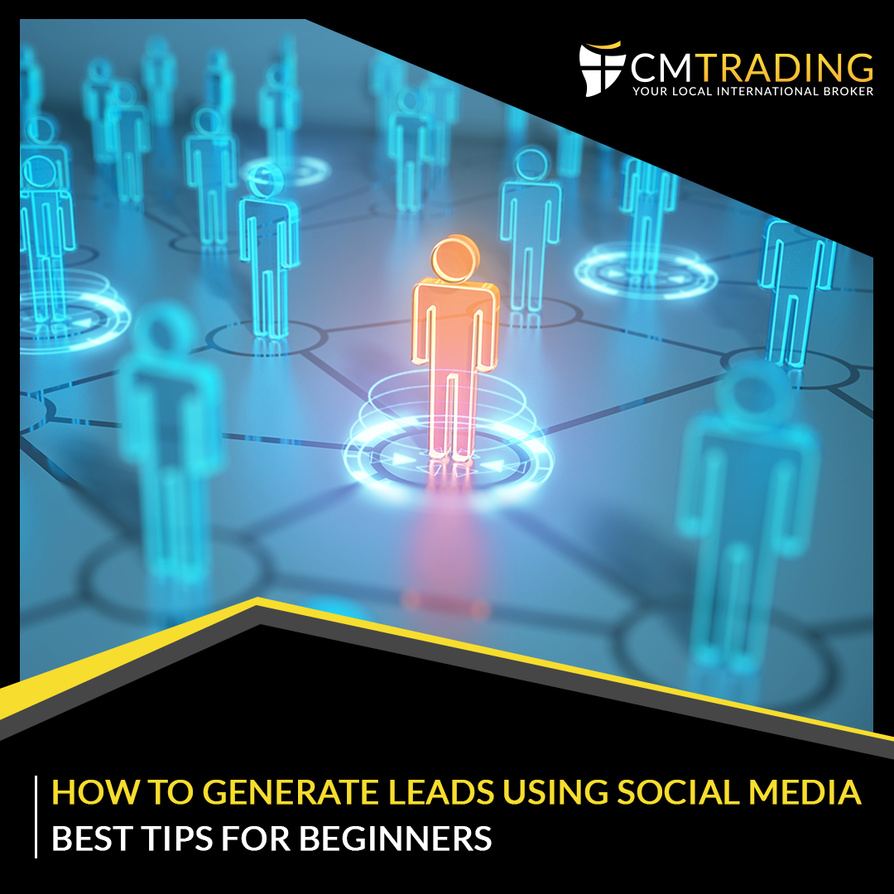 Part 5: How to generate leads using social media: Best tips for experienced traders
Want to attract leads? Want guidance on partnering with social influencers? Check out our guide on generating traffic and leads for experienced traders.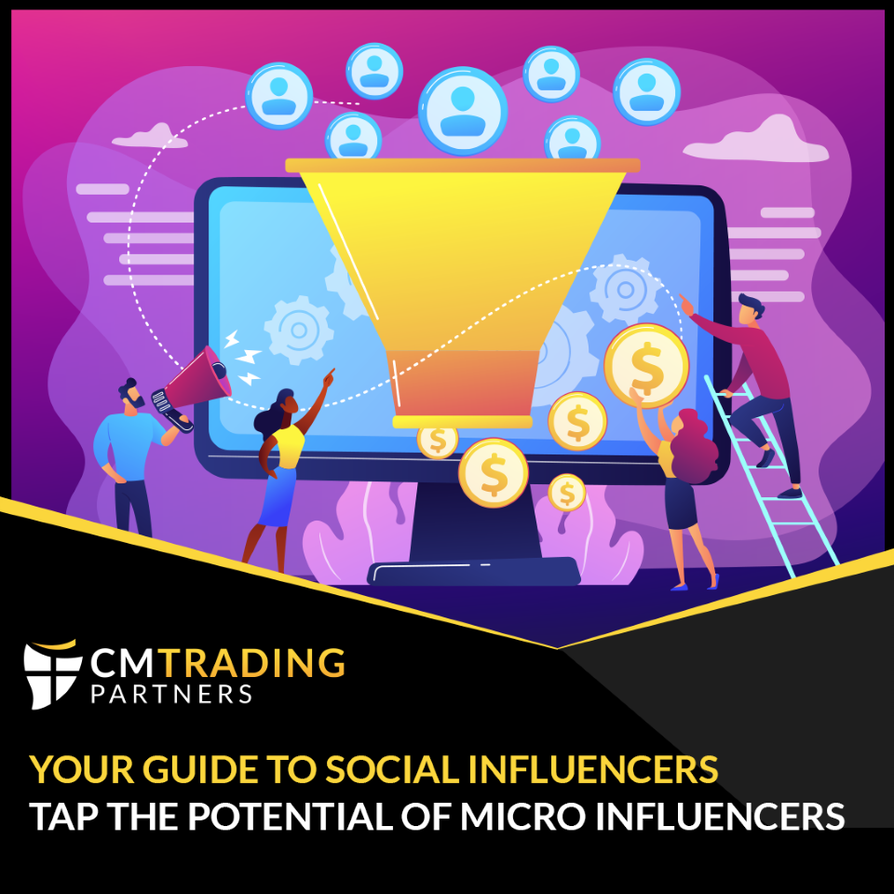 Register and become an Introducing Broker with CMTrading
So, you would like to join our program but you are not sure how? Becoming an Introducing Broker (IB) is an easy and exciting way to earn money – simply refer traders to CMTrading and let us do all the work! In return for referring clients to CMTrading, our IB's will receive a favorable commission. Just refer clients and start earning money when they trade. It is that simple!
CMTrading is a regulated South African online trading broker that offers a diverse range of financial products and services. It specializes in granting access to trading in various markets, including forex, commodities, indices, and cryptocurrencies. CMTrading aims to provide a user-friendly trading experience by offering both beginner-friendly features and advanced trading tools for experienced traders. With a focus on customer support and education, CMTrading provides resources such as webinars, tutorials, and personalized assistance to help traders make informed decisions.