By now, anyone with a social platform understands that you can't get by on regular posts alone. For brands to truly succeed you need a social media strategy.   
One pillar of that strategy in 2022 and beyond needs to be in social influencer advertising and networking.   
 Financial firms are no different than any other business when it comes to social media; they still need to spread their message, and brand and acquire new clients.   
This creates the potential for social butterflies to flex their networking skills and earn a living doing so.  
In this article, we'll highlight how building connections through a trust will grow your business and offer a unique opportunity for anyone to earn a living with CMTrading Partners.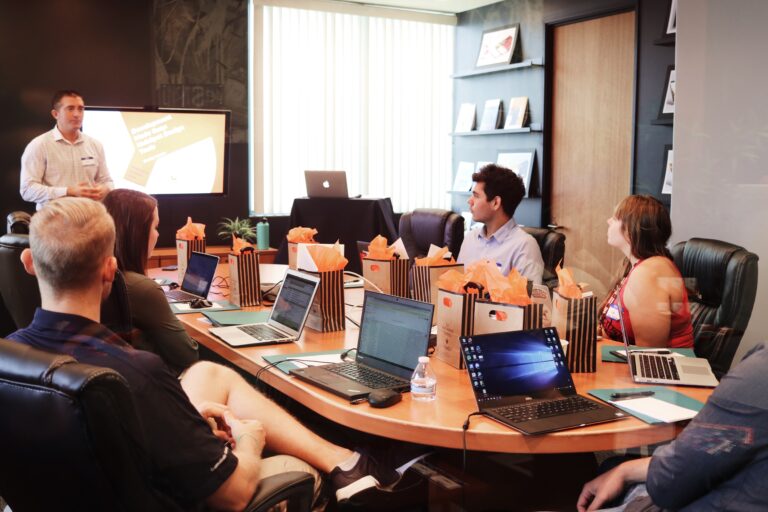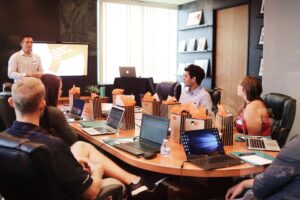 Earn a stable stream of income   
Financial markets are a gateway to profits for traders and investors. Regardless of which way the markets move, millions are being made each day.   
The ability to refer others to businesses has led to hundreds of thousands becoming network-referrers and earning a living building social relationships.    
What's more, thousands are creating a name for themselves and earning a stable income stream simply by referring others to award-winning trading platforms, such as CMTrading.   
We'll not help you take your first steps toward financial freedom, but we'll also help you achieve it.   
Grab your financial freedom   
Even if you're not familiar with the financial markets you can still benefit from the global economy by simply starting an Introducing Business (IB) and partnering with CMTrading.       
At CMTrading Partners, our mission is to uplift and help those seeking an alternative income stream by giving them the skills and the platform to build and grow a successful business. More on this later in the article…    
How big is social media advertising  
The 2020 pandemic forever changed the way we connect. Millions were forced to stay indoors and this meant social media was one of the only tools to connect to the outside world. Businesses pulled billions from traditional advertising and poured it into social media which has overtaken all sectors of communication and networking.   
As social media platforms become a highly monetizable commodity, brands are including social media advertising as part of their conversion strategy. Some have even turned to social media and networking as their primary form of client and business acquisition. It makes sense, more than 3.6 billion people regularly use social media as their primary form of communication.  
With such a huge market, the spending potential is staggering; Ad spending on social media is projected to reach more than $173 billion in 2022, according to Statista.com.  
Trust is everything  
All of the billions pumped into social media advertising is meaningless, however, if it doesn't include the primary driver of social conversion – trust.   
A survey by insiderintelligence.com, reveals that trust is their primary factor when deciding whether or not to follow a brand or influencer. Trust is a rare commodity in any industry but possibly more so on social platforms filled with millions of companies all vying for intention. This means someone able to bridge the gap between a good business and potential customers is a valuable person in the industry.  
From security breaches to an invasion of privacy, overall trust in social platforms is declining. This means that it's not enough for companies to be just active on social media platforms instead, creating valuable connections is way more meaningful.  
Networking is an efficient way of not only leveraging your existing skills but building relationships with potential clients based on trust. Companies are seeking individuals who can not only share and spread their brand but can build long-lasting connections with clients.  
What attracts social media users?  
A 2022 study by insiderintelligence.com, reveals the topmost attractive features social media users look for in companies.   
What most affects social media users to engage with company ads:  
 52% – Protecting privacy and data  
38% – Doesn't show me deceptive content (i.e fake news)  
31% – Safe environment   
26% – Doesn't show annoying ads  
34% – Shows relevant services  
This data reveals that safety and security are two of the most sought-after traits companies need to have to engage with social media users. Following those two factors is offering relevant services and/or products.  
Gone are the days of spamming random ads on Facebook or annoying pop-ups on YouTube, if you want your brand to succeed online you need to build strong connections based on trust.   
Become an IB in 3 easy steps: 
Sign up  
Complete our fast and secure application form.  
Refer  
Receive your unique tracking link to get started.  
Earn  
Track your referrals in real-time and begin earning rebates. 
How does it work?      
Becoming an IB is an easy and exciting way to increase your income, as there's no cost to sign up. As an IB you can work from anywhere, anytime, and promote us in any way you want.      
We provide very competitive commission plans for client referrals. Our partner portal tracks client activity, onboarding, and revenue generation in real-time. When you get started, you receive access to all our reporting tools and statistics, and all commissions are automatically paid on each closed trade.     
You benefit from an unlimited number of referral campaigns, and you immediately get access to our marketing tools, completely customized for your target audience.     
What's in it for you      
Take advantage of our exclusive conditions      
Unlimited number of referral campaigns      
Partner with an award-winning broker     
Great rates and commissions     
Full marketing support     
Dedicated Account Manager    
And much more…      
Register and start an Introducing Business (IB) with CMTrading               
Becoming an IB is an easy and exciting way to earn money – simply refer traders to CMTrading and let us do all the work! In return for referring clients to CMTrading, our IBs will receive a favorable commission.     
So go ahead, start referring clients and earn money when they trade. It's that simple!