Trading on mt4 pc vs mobile
No one has ever said that making it big in trading doesn't require commitment and time. While trading on the go can offer flexibility that doesn't mean that we should overlook the benefits of trading on a pc. What if there was a way to get the best of both worlds without missing trading opportunities.  
Remember when Bitcoin climbed to $60K? What if you were away from your pc? Imagine the joy of taking substantial profits while relaxing in the park, watching your child enjoy the thrill of going down the slide, all while successfully closing a trade like that! 
You will hear a lot of people saying "The MT4 for PC version is more suitable for advanced technical analysis thanks to the larger screen size".  With Mt4 on your mobile device, you'll never miss a beat in the market. It's like having a trusty sidekick that keeps you informed wherever you go. Mobile trading aligns perfectly with your go-getter attitude, allowing you to be on top of your game, even while you're on the move. 
Yes, screen size is indeed a huge advantage and if your investment capital allows it you could invest in two screens. Even though the same tools exist on the mobile app, the screen size limits your visibility and ability to see larger themes in the market. This is especially true for traders who rely on technical analysis extensively in their trading. 
But here's the thing – that doesn't mean trading on the MT4 mobile app won't bring in returns.
Trust me, it's got some tricks up its sleeve too. Let's think of this life scenario: you're on the move, picking up your kid from school, and bam! A trade signal pops up on your phone. Talk about being efficient and killing two birds with one stone! 
But hey, don't stress out too much about screen size. Remember, there's no one-size-fits-all solution here. It all comes down to what works best for you and your trading style. If you're a tech analysis wizard and love dissecting the markets on a big screen, go for the PC version. But if you're like me, always on the move and juggling different responsibilities, the mobile app can be a lifesaver. 
The beauty of it all is that you don't have to choose one over the other. You can have the best of both worlds, my friend! Use the PC for those in-depth analysis sessions and the mobile app for quick trades and monitoring on the go. Adaptability is key in the trading world, and having access to both platforms covers all your bases.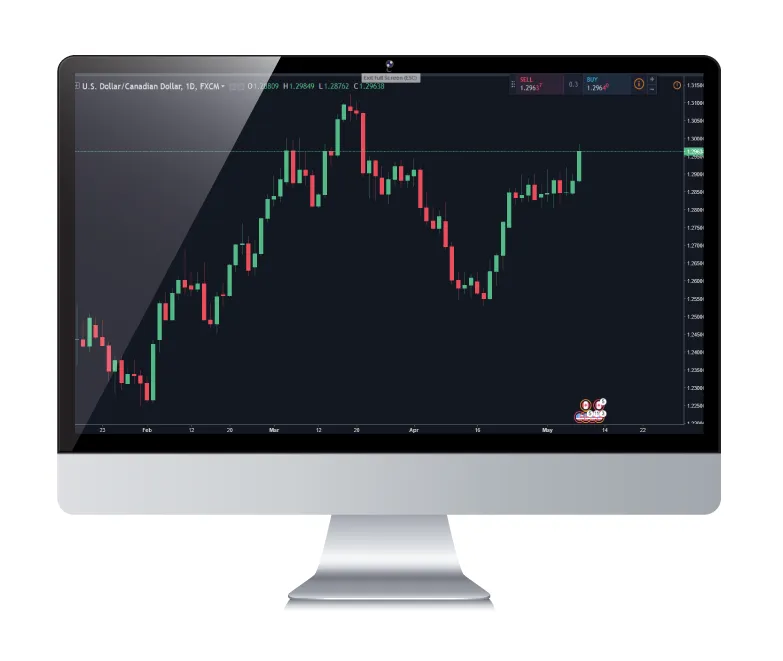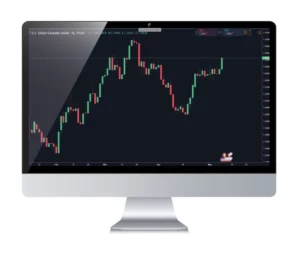 Trend traders though, who rely on trendlines and channels may encounter a significant challenge when using MetaTrader on Android devices. It's true – plotting a trendline or channel on the Android app might appear accurate on one timeframe, but when you switch to another, it can look completely different. For example, if you draw a trendline on the Daily chart, don't expect it to maintain its accuracy when you switch to the 4-hour or 1-hour timeframe. 
I've tried exploring potential workarounds, but it seems like this issue can only be addressed by the MetaTrader Android app developers th
emselves. Unfortunately, there's no easy fix to this problem. One possible workaround could be to delete and replot the trendline each time you change timeframes, but let's be honest – that's not an ideal solution. It could be quite a headache, especially when PC and iOS traders don't have to deal with such discrepancies. 
So, if you're a trend trader relying heavily on precise trendlines and channels, it might be worth considering using the PC or iOS version of MetaTrader, where this issue doesn't seem to affect users. As for Android users, we'll have to cross our fingers and hope that the app developers address this concern in a future update. In the meantime, keep an eye out for any developments and continue trading wisely! 
One top advantage of the MT4 mobile app is that it is exceptionally beginner-friendly.
It boasts a simple and intuitive interface, making it a breeze to navigate, especially for those new to trading. No need to worry about overwhelming technicalities or a bunch of tools to handle; the mobile app keeps things straightforward and user-friendly. It's like having a trading buddy that guides you through the process step by step. However, it's important to note that with this simplicity comes a limitation – the absence of Expert Advisors. But hey, you can't have it all, right? The mobile app still offers a seamless and hassle-free trading experience, perfect for traders looking to dip their toes into the exciting world of financial markets. So, if you're a beginner eager to explore the trading scene, the MT4 mobile app is your ideal starting point!
 
So, to sum it up, there's no right or wrong answer here. It's about finding the perfect balance that fits your lifestyle and allows you to make those profitable moves. So, keep exploring, keep learning, and happy trading! 🚀📈 
Register and start an Introducing Business (IB) with CMTrading                        
Becoming an IB is an easy and exciting way to earn money – simply refer traders to CMTrading and let us do all the work! In return for referring clients to CMTrading, our IBs will receive a favorable commission.  So go ahead, start referring clients, and earn money when they trade. It's that simple!