MT4 vs MT5: Which one is the best Trading App for all types of traders?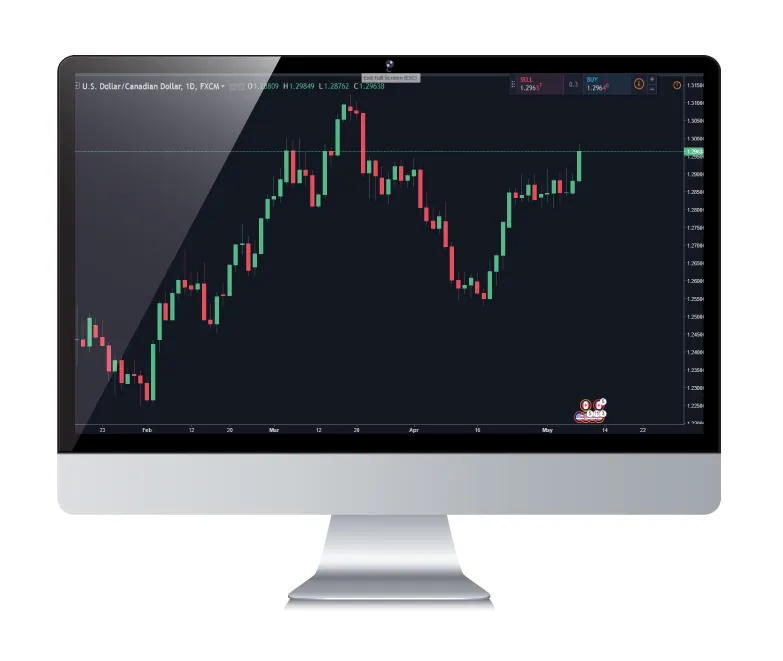 When it comes to choosing the ideal trading platform, the battle between MetaTrader 4 (MT4) and MetaTrader 5 (MT5) has been a topic of discussion among traders worldwide. Both platforms have their merits and cater to different trading preferences, making it crucial to understand their differences to make an informed choice. 
MT4: The Time-Tested Champion MetaTrader 4 remains the go-to platform for traders of all backgrounds, from beginners to seasoned professionals. With its user-friendly interface and easy-to-navigate dashboard, MT4 offers a seamless trading experience whether accessed through the web or on mobile devices. Novice traders find comfort in its basic functionalities, allowing them to learn the ropes without feeling overwhelmed. 
For beginner traders: MT4's intuitive design makes it easy for beginners to open, manage, and close trades. The platform provides access to educational resources, market analysis, and trading signals to support the learning journey. As starters become more familiar with the market, they can gradually explore the platform's advanced technical charting capabilities. 
For Seasoned Traders: Experienced traders appreciate MT4's advanced technical analysis tools, enabling in-depth market analysis and implementation of complex trading strategies. Whether trading manually or utilizing Expert Advisors (EAs), MT4 offers a customizable environment to suit individual trading styles. 
MT5: A Step Forward in Complexity While MT5 is faster and more efficient than its predecessor, it does not replace MT4; rather, it offers more advanced features. Traders gain access to a broader range of financial instruments, including Forex, stocks, indices, commodities, and cryptocurrencies. 
Additional MT4 vs. MT5 Differences:
MT5 offers 21 timeframes, compared to MT4's nine, allowing for greater flexibility in chart analysis. The platform's strategy back testing is more advanced and multithreaded, a boon for those creating automated strategies. 
Moreover, MT5's inclusion of time and sales data proves relevant for stock traders, while the platform features eight additional indicators and analytical objects for identifying cycles and trends. Additionally, MT5 stands out in its ability to trade multiple asset classes, use multiple accounts, and transfer funds between accounts with ease. 
Why is MT4 still being preferred by experienced traders?
Familiarity and Adaptability: Many experienced traders have been using MT4 for years, and they have become accustomed to its interface and functionalities. Switching to a new platform like MT5 may require a learning curve and adjustments to their trading strategies. As the saying goes, "if it ain't broke, don't fix it." If MT4 is fulfilling their trading needs effectively, there might be no compelling reason to switch.

 

Large Community and Ecosystem: MT4 has been around since 2005 and has built a vast and active community of traders, developers, and brokers. As a result, there is a plethora of custom indicators, Expert Advisors (EAs), scripts, and other add-ons available for MT4. The extensive ecosystem and user-generated content provide traders with a wealth of tools and resources to enhance their trading experience.

 

Stability and Reliability: MT4 has undergone years of development and refinement, making it a highly stable and reliable trading platform. It has withstood the test of time and proven itself as a dependable tool for executing trades and analyzing markets. Experienced traders value stability and may be hesitant to switch to a newer platform that might have some bugs or operational issues yet to be fully resolved.

 

Hedging and Scalping Strategies: MT4 allows traders to employ hedging strategies, where they can have multiple positions in the same currency pair simultaneously (a long and a short position). Additionally, MT4 supports scalping strategies, which involve making numerous quick trades to capitalize on small price movements. While hedging is possible in MT5, it is not as straightforward, which may be a drawback for traders who heavily rely on these strategies.

 
Limited Broker Support: While MT5 adoption is growing, not all brokers have fully migrated to the platform. As a result, some experienced traders might still use MT4 because their preferred brokers only offer it as their primary trading platform.

 

MetaEditor Language: MT4 uses MQL4 as its programming language, which many traders and developers are familiar with and have expertise in. While MT5 uses MQL5, the two languages are different enough that some may find it challenging to transition their custom indicators and EAs to MT5.

 
Trade with the Powerful MetaTrader 4, Enhanced with CMTrading Features 
Discover the full potential of trading with MetaTrader 4 (MT4), amplified by CMTrading's advanced features and dedicated support. 
Access CMTrading's MT4 App for Mobile and Laptop: 
The verdict:  
Both MetaTrader 4 (MT4) and MetaTrader 5 (MT5) are exceptional trading platforms, each catering to the unique preferences of traders. MT4 continues to be favoured for its simplicity, user-friendly interface, and robust technical analysis tools, making it an ideal choice for beginners and experienced traders alike. 
On the other hand, MT5 presents an enticing option for traders seeking expanded opportunities, including a wider range of financial instruments and advanced features such as additional timeframes and analytical objects. 
CMTrading's MetaTrader 4 platform enhances the trading journey with its seamless trade execution and unwavering support, further solidifying its position as a top choice for traders. Ultimately, the choice between MT4 and MT5 comes down to individual preferences. However, on a global scale MT4 still remains a winner! 
Register and start an Introducing Business (IB) with CMTrading                        
Becoming an IB is an easy and exciting way to earn money – simply refer traders to CMTrading and let us do all the work! In return for referring clients to CMTrading, our IBs will receive a favorable commission.  So go ahead, start referring clients, and earn money when they trade. It's that simple!