6 amazing benefits of being an IB
Part 2 – Unlimited commissions, best in-house support
From in-house support and guidance to unlimited commissions, discover the incredible benefits of our partner program and more…
Even if you have a basic knowledge of trading financial markets can still prove highly profitable. How so? The key is being a great networker and joining our partner program.
In the first of our 6-part series, we showed you how to become your own boss as an Introducing Broker. In this article we outline the benefits of our program and show you how we'll not only support you through tools and guidance but explain how being an IB could prove highly lucrative.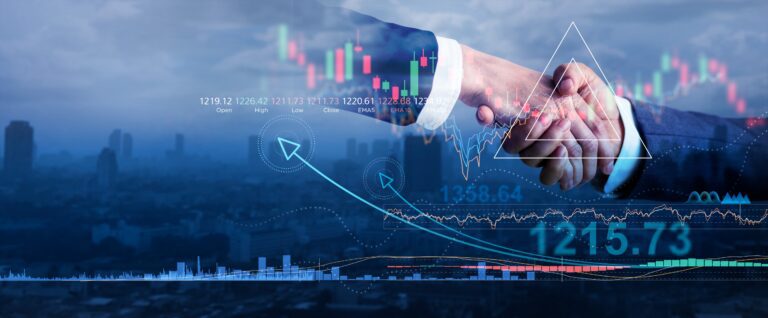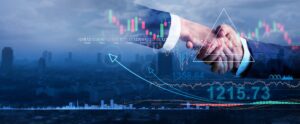 Become your own boss
If you haven't read the first part of our series, don't stress, we'll prove a brief refresher. It's important to understand that an Introducing Broker is someone that recruits clients on behalf of brokers. They do this by building a personal relationship with them. In return for referring clients to CM Trading, our IB's receive a commission.
If it sounds simple, that's because it is. At CM Trading Partners, we want to uplift those seeking a second income and by giving them the tools and guidance needed to grow a successful business.
Now that you understand what an IB is, you might be thinking "how does this benefit me?". Well, to answer that we list all the top benefits you'll gain by joining our program.
6 reasons why you should join our partner program
1 Multi-Tier Commission Program

Our partner commission plans are designed to support IB's who are great at referring to others. Once they convert to traders, you'll earn each time a prospective client trade. What's more, we offer a multi-tier structure. Suppose one of your potential clients decides to become an IB themselves. In this case, you'll benefit even more by earning from the active traders they recruit. This layered system opens the door to an infinite number of profit-making possibilities. The more clients you sign-up, the more you'll earn.
2 On-time Payments and Commissions, up to $8 per lot
There's nothing worse than waiting for payments. We understand this stress and will ensure you're rewarded for your hard work with payments and commissions paid on time. You'll be able to be paid up to $8 per lot when your client's trade.
3 No Client Referral limit
One way we set ourselves apart is helping you earn commissions from your hard work. With CM Trading partners all you'll need is to recruit a minimum of 5 clients to start earning an income as an IB.
4 Association with an award-winning broker
When searching for a partner, it pays to partner with the best. CM Trading is Africa's No.1 financial broker and has been named Africa's best broker for 2020. We welcome you to join our growing network of more than 1,000,000 clients who choose to use our platform for all their trading needs. We have the expertise, the know-how and an award-winning platform to ensure you'll be a success. Enhance your business reputation with Africa's No.1 broker.
5 Advanced suite of marketing tools
Often you might join a program only to be left without support. CM Trading provides all our IB's with everything you need to succeed; from banners and brochures too helpful presentations, we'll see to all your business needs. You can check your network's trading outcome and your earned commission any time that suits you with our advanced tools. The more you grow, the higher the rewards; our loyal partners are rewarded with their own dedicated website to help grow their business.
6 Best in-house support & guidance
We believe in growing our clients through support and guidance. Our business developers are waiting to create a commission plan that best suits your partnership with us. You'll receive marketing advice, sales boots and much more. We have a 4-tier loyalty program where you can receive benefits from free webinar hosting to professional guidance whenever and wherever you are.
Stay tuned for more
his article is the second in a 6-part series where we'll help you understand what it's like to be an Introducing Broker and the rewards of joining our platform. Our third instalment will help you identify your unique skills and how you can reach clients as an IB.
Register and become an Introducing Broker with CM Trading
So, you'd like to join our program but you're not sure how? Becoming an Introducing Broker (IB) is an easy and exciting way to earn money – simply refer traders to CM Trading and let us do all the work! In return for referring clients to CM Trading, our IB's will receive a favourable commission. Just refer clients and start earning money when they trade. It's that simple!
CMTrading is a regulated South African online trading broker that offers a diverse range of financial products and services. It specializes in granting access to trading in various markets, including forex, commodities, indices, and cryptocurrencies. CMTrading aims to provide a user-friendly trading experience by offering both beginner-friendly features and advanced trading tools for experienced traders. With a focus on customer support and education, CMTrading provides resources such as webinars, tutorials, and personalized assistance to help traders make informed decisions.